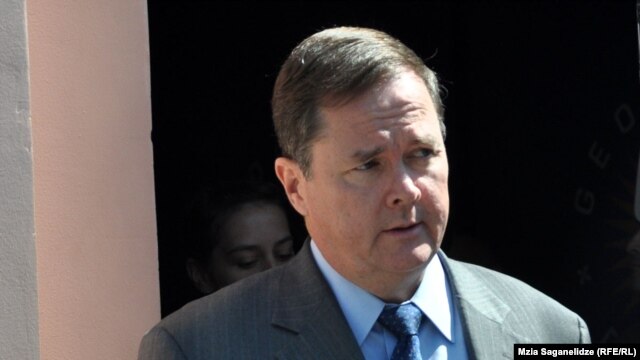 The United States has welcomed Georgia's "remarkable transition" but says "much more than the election is necessary to further consolidate Georgia's democratic trajectory."
Thomas Melia, the U.S. deputy assistant secretary of state for democracy and human rights, made the comment on October 9 at the Atlantic Council, a Washington think tank.
In October 1 elections, tycoon-turned-politician Bidzina Ivanishvili's Georgian Dream coalition won at least 83 of 150 parliamentary seats.
The results have yet to be finalized due to vote-rigging claims.
President Mikheil Saakashvili has vowed a "flawless" transition of power.
Melia said that he had considered the prospect of election-day or day-after violence to be "quite real" but that the conduct of both sides since the vote is something that "I hope we will see more often in the former Soviet space."
He said continued reform would help Georgia capitalize on this "hopeful development."
Courtesy of: RFE/RL